See/Hear our story
Think you've seen us around? Well here's a look of where we have been featured. If you have a press inquiry please email toni@bendphototours.com!
Travel oregon
Bend Photo Tours was featured as #3 of 5 Guided Adventured Tours in Central Oregon!
107.7 The beat
Hear a little more of what Bend Photo Tours is about when Toni Toreno was a guest co-host with Megan Sinclair on the the Lonnie and Meg in the Morning show at 107.7 The Beat!
Central Oregon daily
Our founder, Toni Toreno, had the an awesome time being featured on Central Oregon Daily twice! Once as a guest on the show, the other was an amazing profile! Check them out below.
Every week, Allison Roecker introduces us to a Central Oregonian who turned their passion into a new creation or career path. In this week's Origin Story, we meet Toni Toreno, who helps people dust off their cameras, get outside and capture images of Central Oregon with Bend Photo Tours.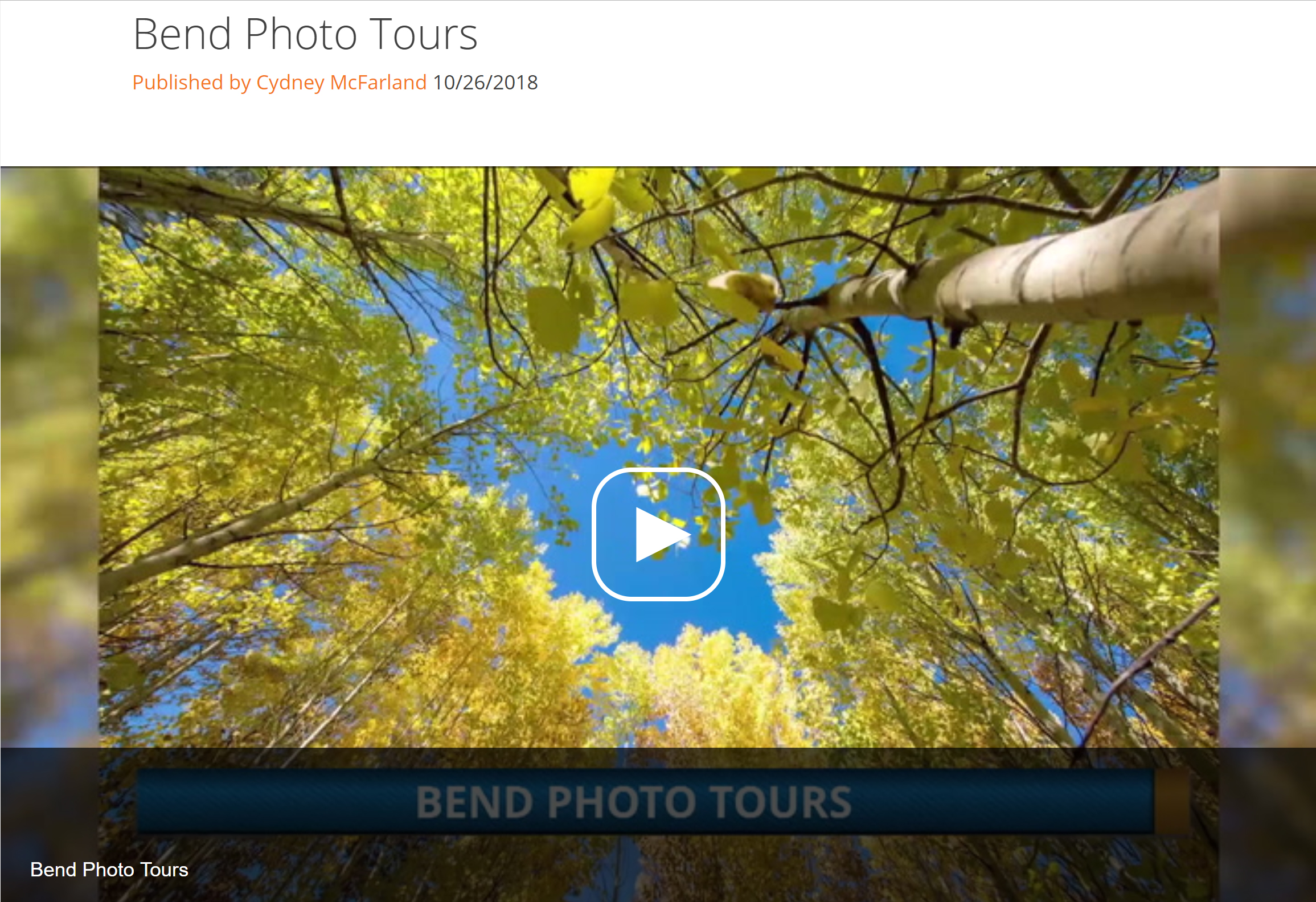 Photographer Toni Toreno joins us to discuss how you can bring your vacation photos to the next level with one of her tours which teach your camera skills while you travel to beautiful location across Central Oregon.
Heart of the Arts - Podcast
Heart of the Arts - A weekly look at a local artist or artisan, or news of a performer, artist, or entertainer who is coming to Central Oregon. Danise Lee sat down with BPT Founder Toni Toreno to talk photography.